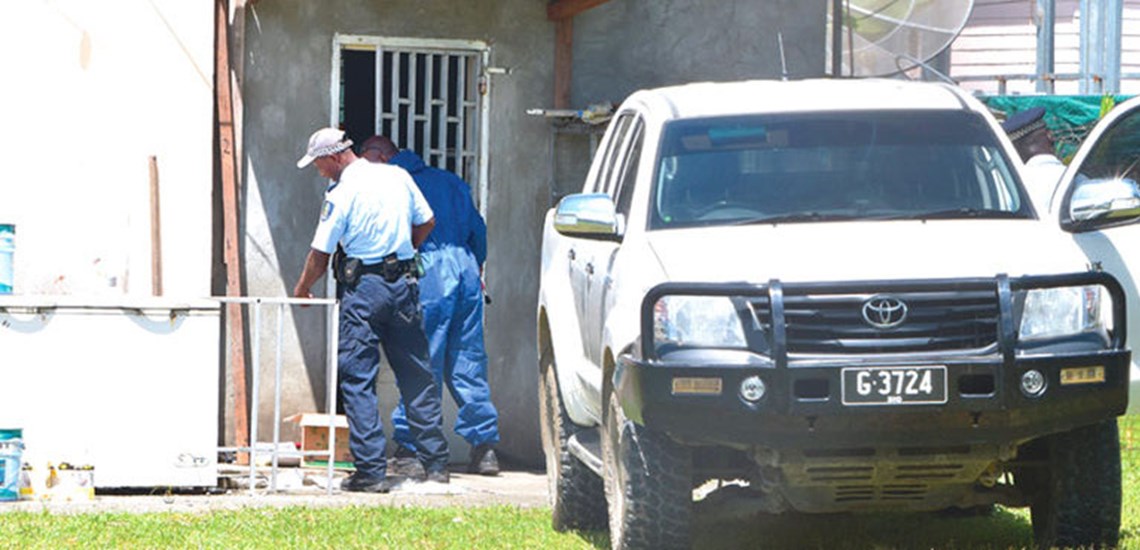 Police attend the scene in Honiara where a Chinese man and woman were found dead on Monday morning, allegedly killed over the weekend. Photo Credits: Lynton Filia/Island Sun Newspaper
The Solomon Islands Chamber of Commerce and Industry (SICCI) has come out strongly condemning the brutal killing of a business couple over the weekend.
In a press statement released on Tuesday, SICCI condemned the killings and called on individuals to respect the rule of law, including assisting the police in their investigation.
"It is truly sad that we are seeing tragic events like this happening in our society.  The Chamber condemns such a heinous act," says CEO Dennis Meone.
SICCI affirms its support to the Royal Solomon Islands Police Force (RSIPF) and other stakeholders in maintaining law and order and in carrying out their investigation.
The Chamber has confidence in the Police Force (RSIPF) to undertake a thorough investigation and apprehend those responsible.  
SICCI encourages the general public to assist police in their investigation and calls on the public to respect the law and for unity in the society.
Solomon Islands Chamber of Commerce & Industry
1st Floor, Suite 223, Hyundai Mall,
Central Honiara,
P.O.Box 650,
Honiara,
Solomon Islands
T: (+677) 39542
T: (+677) 39543
F: (+677) 39544
E: admin_sicci@solomonchamber.com.sb