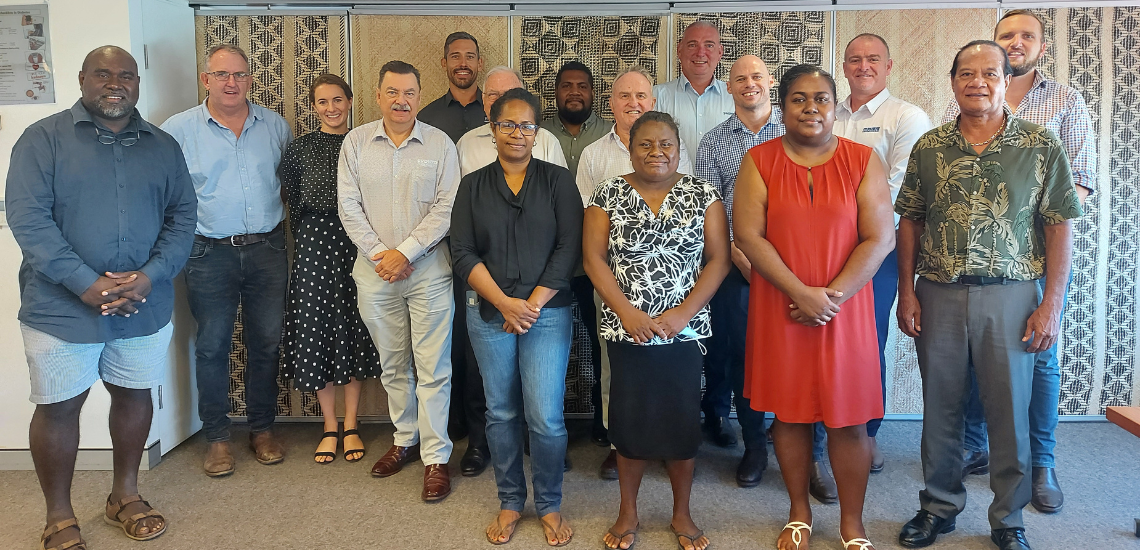 The Solomon Islands Chamber of Commerce and Industry (SICCI) acknowledges the Australian Government support towards local Small Medium Enterprises (SMEs) to attend the 12 Australia – Solomon Islands Business Forum in April 2023.
The business forum is an annual event but has not been held since 2019 due to the COVID-19 pandemic. The 2023 Business Forum is an opportunity for business from Solomon Islands and Australia to meet and discuss the opportunities in both countries.
The Australian Government in partnership with the Solomon Islands Government and SICCI is supporting a small delegation of Solomon Islands small and medium sized enterprises (SMEs) employing less than 49 employees to participate in the upcoming Australia – Solomon Islands Business Forum on 18-19 April and join a specially developed side program on 20-21 April for Solomon Islands SMEs to meet Australian partners.
"Creating much needed jobs for our growing population is one aspect of our work we take very seriously and at the Chamber of Commerce we believe that this forum will provide an avenue for Australian businesses to invest in sectors that will contribute to economic and employment growth for Solomon Islands," SICCI Chief Executive Officer (CEO), Ms Natalina Hong, said.
She added: "The private sector drives Solomon Islands' economy, and as the peak body representing the private sector, SICCI strives to improve the ease of doing business in the Solomon Islands. That is why having key Government departments on the political leadership through to the ministries such as Commerce and Industry, and Infrastructure Development and the resources ministries continues to be key partners in events like this."
"In addition to the business forum, we will also provide a side program for the participants to visit Australian SMEs. There will be two options as part of this program (1) on agribusiness and (2) on tourism," she added.
Those selected for sponsorship will have their travel, accommodation, forum tickets and per diems funded for both the Business Forum and the Side Program.
Solomon Islands Chamber of Commerce & Industry
1st Floor, Suite 213, Hyundai Mall,
Central Honiara,
P.O.Box 650,
Honiara,
Solomon Islands
T: (+677) 39542
T: (+677) 39543
F: (+677) 39544
E: services@solomonchamber.com.sb